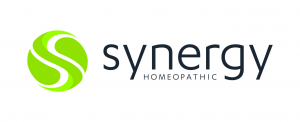 Synergy Homeopathic is an innovative and congenial company consisting of homeopaths wholly dedicated to the highest standards of homeopathy.
Since 1986, MacRepertory and ReferenceWorks have been the defining homeopathic programs for thousands of homeopaths, providing both dependability and creative inspiration in practice, research and development.
The visionaries, designers, managers, trainers and sales staff at Synergy are committed to creating outstanding, beautiful programs which help you to prescribe at your best while supporting and improving homeopathy throughout the world.
Through their use, practitioners have been able to delve deeply into the books for gems handed down from the past and build upon the knowledge base of those who practiced before.
By compiling resources from classical and modern Repertories, Materia Medica, Case Studies and Provings, these programs have blazed a trail for the academic and practical development of modern Classical Homeopathic theory and practice.
We are very fortunate to be able to continue the legacy of David Warkentin through the vision and generosity of our patron, Dr. Rajan Sankaran, and look forward to many years of continued partnership with our community of friends and supporters.
Our vision:
To help homeopaths around the world practice Classical Homeopathy at its best by providing them with the most powerful, innovative, easy-to-use tools.
These programs are far more powerful, more three dimensional, and yet easier to use, than anything else available. They are great teaching, and of course, studying tools. They make learning small remedies a piece of cake.
Miranda Castro, FSHom
I have used other programs but my results were not nearly as impressive.

Now I strongly encourage all of my students to buy MacRepertory and ReferenceWorks. They are clearly the best homeopathic software available.
Massimo Mangialavori, MD
ReferenceWorks is a truly incredible achievement. It is a mature program which combines state-of-the-art computer programming with a deep understanding of the needs of homeopaths and inner working of homeopathy.
Roger Morrison, MD
These programs are a revolution and offer homeopathy tremendous potential!

They have been invaluable for me in my research on plant families not to mention their daily use in my clinic. I am very happy with them.
Rajan Sankaran, MD
I cannot imagine existing as a homeopath without ReferenceWorks. The program is truly part of all my development as a homeopath. David has always lived up to expectations of the newest advancing methodology.
Jayesh Shah, MD