I have had a keen interest in science and medicine all my life.
Following a degree in Chemistry, I worked for 13 years for a leading pharmaceutical company working both in general practice and hospitals.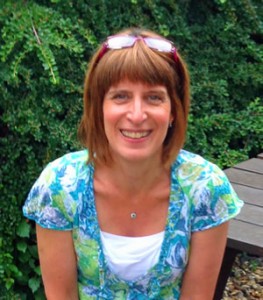 It was after my first child developed multiple allergies that I became uncomfortable with the amount of medication I was giving him and sought out a homeopath for alternative treatments.
That was in 1999 and the rest, as they say, is history. My son's life is no longer ruled by his allergies, he now takes no medication for them, and I have been so fascinated by his progress that all of my family have been having the benefits of homeopathy ever since.
The appeal of Homeopathy for me was treating the whole person and trying to understand the bigger picture of why symptoms happen. The fascination is seeing the whole image of the jigsaw appear from all of the separate pieces.
I graduated from the North West College of Homeopathy in July 2007 after completing 4 years of training and have been running a busy practice ever since.
I did a further year's study at the Aroga School of Homeopathy to learn a more in depth way of taking a patient's case called the "Sensation Method". This helps us to find remedies for patients that have deeper more profound effects.
Homeopathy is a very dynamic discipline, we are learning more about our remedies all the time and I am fully committed to ongoing training.
I have studies with one of the most respected homeopaths in the World and  regularly attend many teaching seminars around the country.