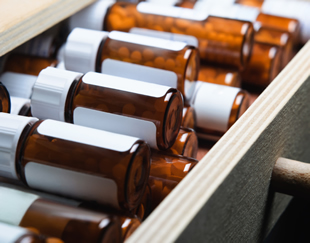 Initial Consultation : £70
Appointment : time 1½ to 2 hours
Follow-up Consultation : £40
Appointment time Up to1 hour
Children under 12:
Initial Consultation : £50
Follow-up Consultation : £30
---
For follow up appointments an additional £10.00 will be charged when there has been a break of over 12 months in treatment.
£20 for a break of over 2 years
£30 for a break of over 3 years                                                                                                        

---
All charges include the remedy prescribed unless it needs to be ordered. This may possibly be given to you at your appointment or, more likely, will be sent out in the post.
I don't charge extra for short conversations by telephone or email for support during treatment.
Repeat remedies sent out in the post between appointments are charged at £5.
Remedies prescribed between appointments for acute conditions are charged at £10.
More involved telephone or email prescriptions are charged at £20.
Essences if prescribed additionally are between £8.00 and £20.00 depending on the type.
Some Private Medical Insurance Companies cover the cost of homeopathic treatment from Registered Homeopaths. For further information click here
Follow-up appointments
A follow-up appointment will be arranged for 4 – 6 weeks later. This will last up to one hour and is an opportunity for me to assess the effect of the remedy and to give you a new prescription if required.
Further follow-up appointments may well be necessary according to the individual case.
Cancellations
As your appointment may be valuable to someone else, I ask that you give at least 24 hours notice if you are unable to attend. Where this amount of notice is not given a charge of £25 may be payable. Non attendance without any notice will incur full charges.